A classic lecture by Ed Sprunger.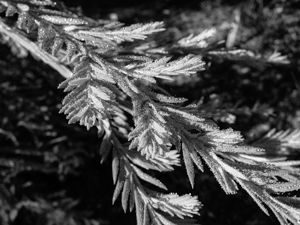 Ed is a registered teacher trainer and a practicing psychotherapist. His training gives him very unique insights into what's going on the minds of children and their parents in the context of Suzuki talent education.
I change myself.

- Shinichi Suzuki
In the video, he relates an encounter he had with Dr. Suzuki during his training in Japan. Suzuki approached Ed as he was practicing and said: "I change myself." Over time, Mr. Sprunger has come to understand that these words mean that the teacher or parent must strive to come to a deeper understanding of what's going on inside of himself as a way of helping.
If I'm working on a Telemann concerto, it's not the concerto that needs to change. It's my understanding of the concerto that needs to change.

- Ed Sprunger, "Three Important Words"
Before we can help or teach our young person, we have to come to understand it ourselves in a new way. You can only teach your own understanding. What is it like to be that particular child? The challenge isn't so much to change the child's psychology as it is to understand what is going on inside of oneself. Often we try to control some aspect of behavior in practice without first trying to understand what emotion is generating the behavior.
He talks about the need for parents to make rational use of the behaviors and their emotional causes. Using the example of a crying baby, he talks about the parents' sense-making work as a way of transforming the baby's cry into something that can help her. Parents of infants are effective only to the extent that they can first calm themselves before they can work rationally to help the child. In a similar way, we have to start with our inner thoughts before we can help the child. Issues like motivation, resistance, and procrastination in practice taken on a new light with Suzuki's admonition of "I change myself."
Complaining children
Parents deal with this constantly in practice. We can begin with our own internal reaction to their complaints. As parents, if we can catch ourselves reacting to the child's complaints, we have the opportunity to do a "reality-check" on the situation. Is this indeed too much for the child to handle? Am I really being overbearing? Is the child getting frustrated over meeting a new challenge?
Feelings of irritation
We often become frustrated with children when they dawdle, interrupt, and ignore. One of the first things to acknowledge is that there is a separation between their behavior and your competence. Their misbehavior doesn't do anything to your level of parenting skill. Just recognizing this fact can defuse some of the irritation and keep it from escalating.
Repurposing the frustration
When children become frustrated in practice, they are transferring the frustration to us in a sense. We can choose to take that as a clue to understanding how frustrating it is to have something to say and not have the words to say it. A 7 year-old can't necessarily articulate the pressure she feels to perform well while watching her bow, her left hand, playing in tune, remembering to vibrate on particular notes, and play in time.
A parent who can feel the frustration [of the child] and transform it is a parent who will be able to help the child in a different way from a parent who simply relies on a rule or dogged determination to get the child to conform to this or that behavior.

- Ed Sprunger, "Three Important Words"
Finally, he goes on to talk about the essential role of parents in setting expectations, help children face consequences, saying "no." Looking inward can only complement that role.
Be sure to sign up for the Parents as Partners video series at the SAA.